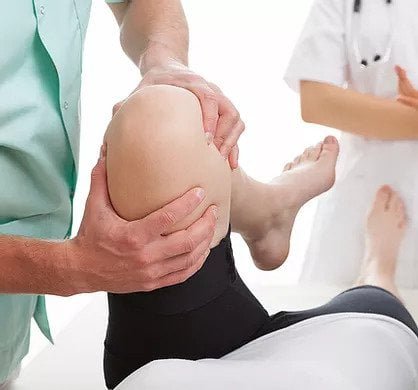 What is a Family Practice?
Family practice describes the work of a doctor who provides primary health care to members of the local community. Family practice is also known as family medicine. This type of healthcare is devoted to the comprehensive and continual healthcare of people of all ages and genders.
Family practice requires the doctor to complete an undergraduate degree, medical school, and three more years of specialized medical residency training in family medicine. After an intense amount of work and gained knowledge the student, who is now a doctor is knowledgeable about the body as a whole and is now able to treat a variety of illnesses. There has been a decline in the number of students entering family medicine residency training in the United States. The lack of interest in this particular field of medicine in the United States is likely due to a few factors, some of which include, the lesser prestige associated with the specialty, the lesser pay, and the increasingly frustrating practice environment. This is a very important professional field that will hopefully increase in the number of worker over the coming years.
Family practice is very important. These are the medical professions who specialize in treating the individuals that live in their neighborhoods. Local patients are likely to be familiar with their local family practice facilities. It is always great when you can be familiar with your primary care physician. They know your preexisting health conditions and they will know the right questions to ask and the right things to suggest for the betterment of your health.
While other physicians may specialize in treating one particular organ or disease, your family physician is trained to care for the person in general. They are well versed in all aspects of the body regardless of age, sex, or race. This is the doctor you visit for all general health care concerns. Your family doctor provides routine health screening and counseling on lifestyle changes. A family physician can diagnose and treat a multitude of illnesses. If you happen to have a disease that required attention from a specialist your family physician can refer you to a great doctor, walk you through the process, and set up check-up appointments.
A family physician is called just that because it's a doctor that the whole family can visit. It is great to have a family physician because the longer you are a patient of theirs the better they get to know you. You often build a great relationship and they are often more invested in the patients they are more familiar with. Also, being familiar with your family physician can make your visit to the doctor a little more comfortable. If at all possible, make sure your entire household goes to the same family physician. Family physicians are incredibly important to the general healthcare of you and your family. While specialists are also important for any chronic issues you have family physicians are probably the doctor that you will spend the most time with. They are who you visit even when you have a sore throat that you thought was something serious but it only turns out to be simply a sore throat.
Choosing the Right Family Doctor Near You
It can be quite difficult to find a family doctor near you that you actually like. Finding a doctor near you might be rather easy. With all of the technology we currently have, finding things, people, places, and services has become easier and easier.
There is an app for everything. If you are looking for the closest Target you can use Yelp. If you want to make reservations for dinner you can use OpenTable. If you want to book a flight, every airline has an app. If you are looking for any type of doctor in your area you can use Zocdoc. These apps and websites allow you to quickly find things. The problem with this is that they don't guarantee your satisfaction. A website can help you find a restaurant near you but you can't be sure that you will actually like it. Finding the right doctor is extremely important. While you can easily find a doctor near you, you want a doctor near you who you actually like. You want a family doctor near you that you actually like. I'm sure if the family doctor you really like isn't near you, you may be willing to travel just to get the treatment you desire.
Many things come into play when you are searching for a doctor that fits your liking. Bedside manner may be important to you and so you're looking for a doctor who remembers your now or asks how you're doing today with a smile on their face. A great doctor is hard to find. A great family doctor near you may be even harder to find.
DON'T MISS APPOINTMENT WITH YOUR LOW T or HOUSTON ADHD DOCTOR
Don't let long hours at work prevent you from getting the care that you deserve. Individuals with ADHD often experience difficulties in maintaining focus, regulating impulsive actions (potentially acting without considering the consequences), or exhibiting excessive activity levels. While ADHD cannot be cured, effective management strategies can be employed, and some symptoms may lessen as the individual grows older. Visit CDC for more information.
Services
Your health journey begins with a physical exam, which gives us insight into your health profile and is an essential part of your doctor visit. While there are no absolutes in a routine physical, the IPC team provides a thorough and efficient examination, based on your individual circumstances, and will address any new medical concerns you may have. We place a premium on listening to you, answering your questions and doing what is necessary to meet your needs, via traditional or holistic methods.
New patients are always welcome. Unlike emergency rooms and other primary care facilities, West Houston Internal Medicine Katy provides expert, convenient care with virtually no waiting.
Concerned about your budget? Our low rates put affordable health care well within reach for uninsured patients. We also accept most insurance plans and offer our own medical plan for Katy residents.